"The Runner Chair" and foostool by Børge Mogensen Frederica Stolefabrik
Børge Mogensen for Fredericia Stolefabrik

Design: 1956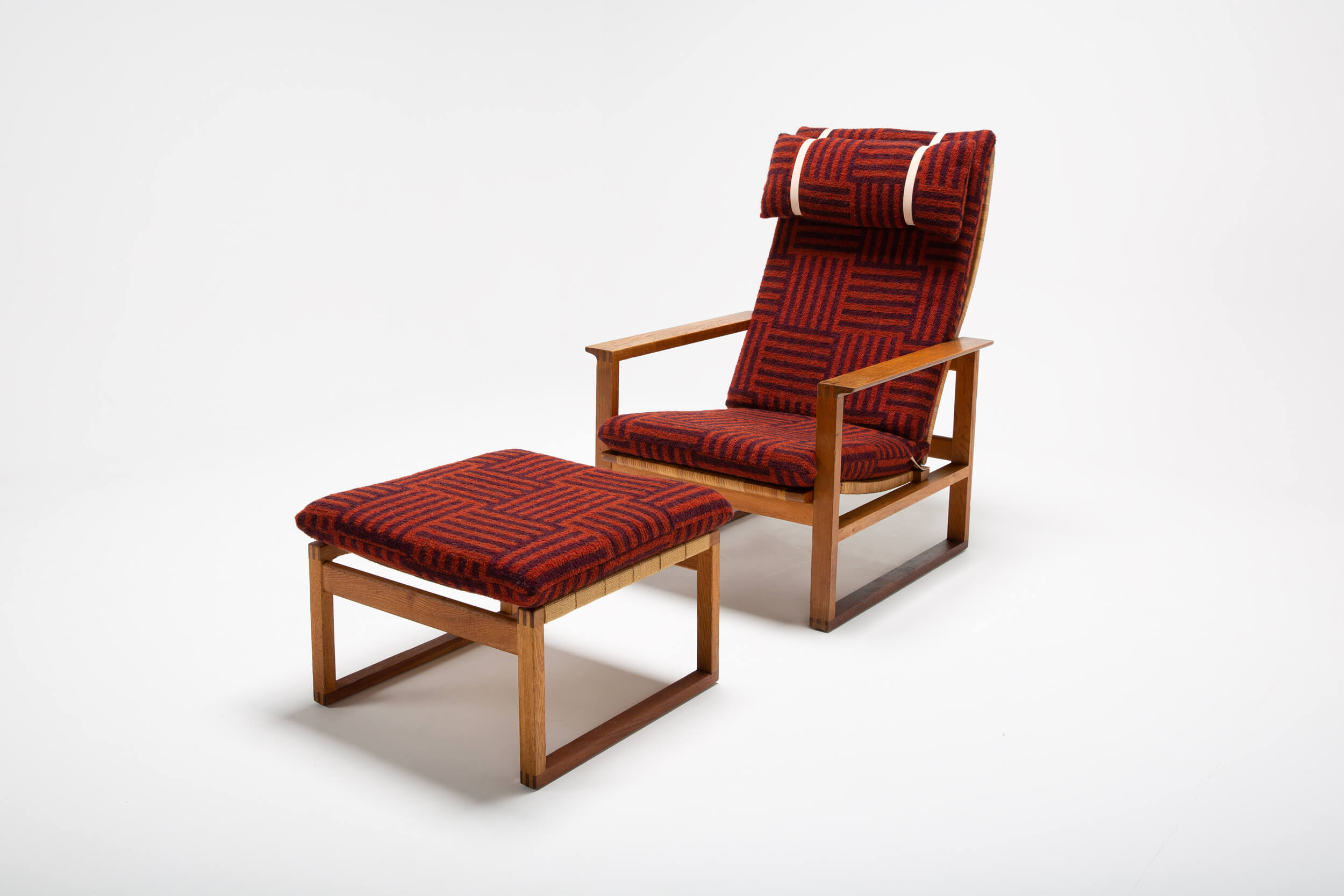 Clean lines and functionality, that is what defines "The Runner Chair" by Børge Mogensen. The chair and footstool are officially referred to as models 2254 and 2248.
It is Danish design in its most pure form. The chair was designed in 1956 and was produced by the (still existing) Frederica Stolefabrik. The frame is made of solid oak, and the webbing is all cane (except for the footstool). Both the seat and back can slide to an upright or more comfortable position. The craftsmanship of the woodwork is exquisite and shows beautiful joints. The cushions and the headrest are new in a bold wool/alpaca/mohair blend by Pierre Frey.
The cane shows significant signs of age, but is all original. With the cushion, the chair is comfortable for use.
Condition
Good, shows signs of age on the frame and cane (see pictures). All new cushions.
Dimensions
Chair: W66 x D72 x H96 cm / Seat height: 36cm / Stool: W53 x D53 x H35 cm
Origin
Denmark
Fabric
Pierre Frey / Request a sample
Material
Wood, cane, fabric: 28% wool, 21% cotton, 18% alpaca, 17% mohair, 16% polyamide