Swedish easy chairs (model 3) for Svensson & Linnér Cabinetmakers, Set of 2
for Svensson & Linnér Cabinetmakers

Design: 1940s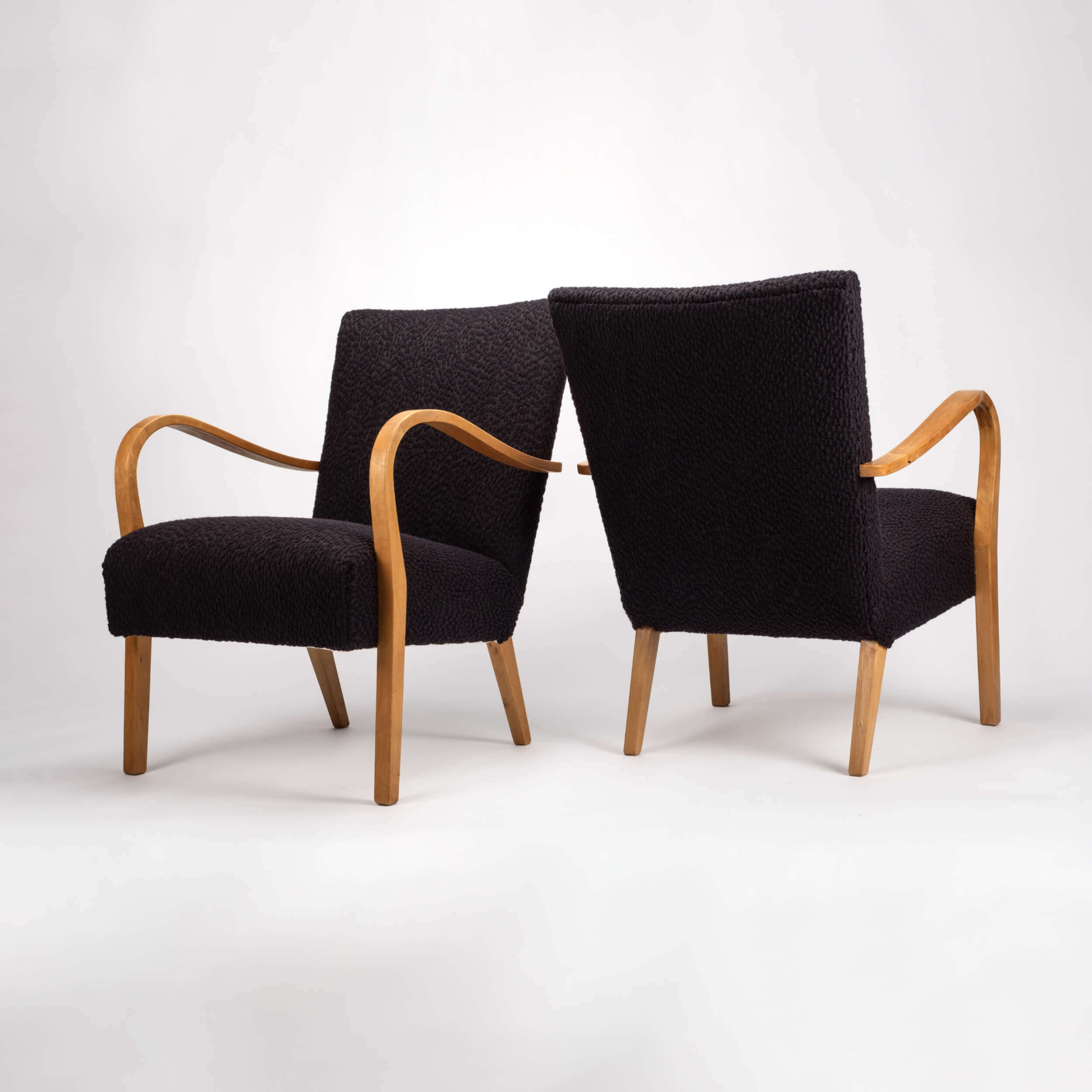 Swedish design has always manifested itself through clean lines and organic shapes. These lounge chairs are no exception. The cushions are highly comfortable and re-upholstered in a charcoal-colored fabric by Metaphores with a subtle weaving pattern. The wood shows signs of aging, which we've intentionally left as part of its charm and original characteristic.
These chairs were made in the 1940s by Swedish Cabinetmaker Svensson & Linnér, a company still producing high-quality furniture today.
Please note: the attribution mark was only visible during the restoration process. A picture was taken and is included here. The actual mark is now covered in fabric again.
Condition
Good, signs of age
Dimensions
B62 x D74 x H82 cm / Seat height: 45 cm
Origin
Sweden
Fabric
Metaphores / Request a sample
Material
5% cotton / 77% virgin wool / 18% viscose