Sofa (2-seater) by Ludvig Pontoppidan sofa
Ludvig Pontoppidan for Ludvig Pontoppidan

Design: 1940s | Manufactured: 1940s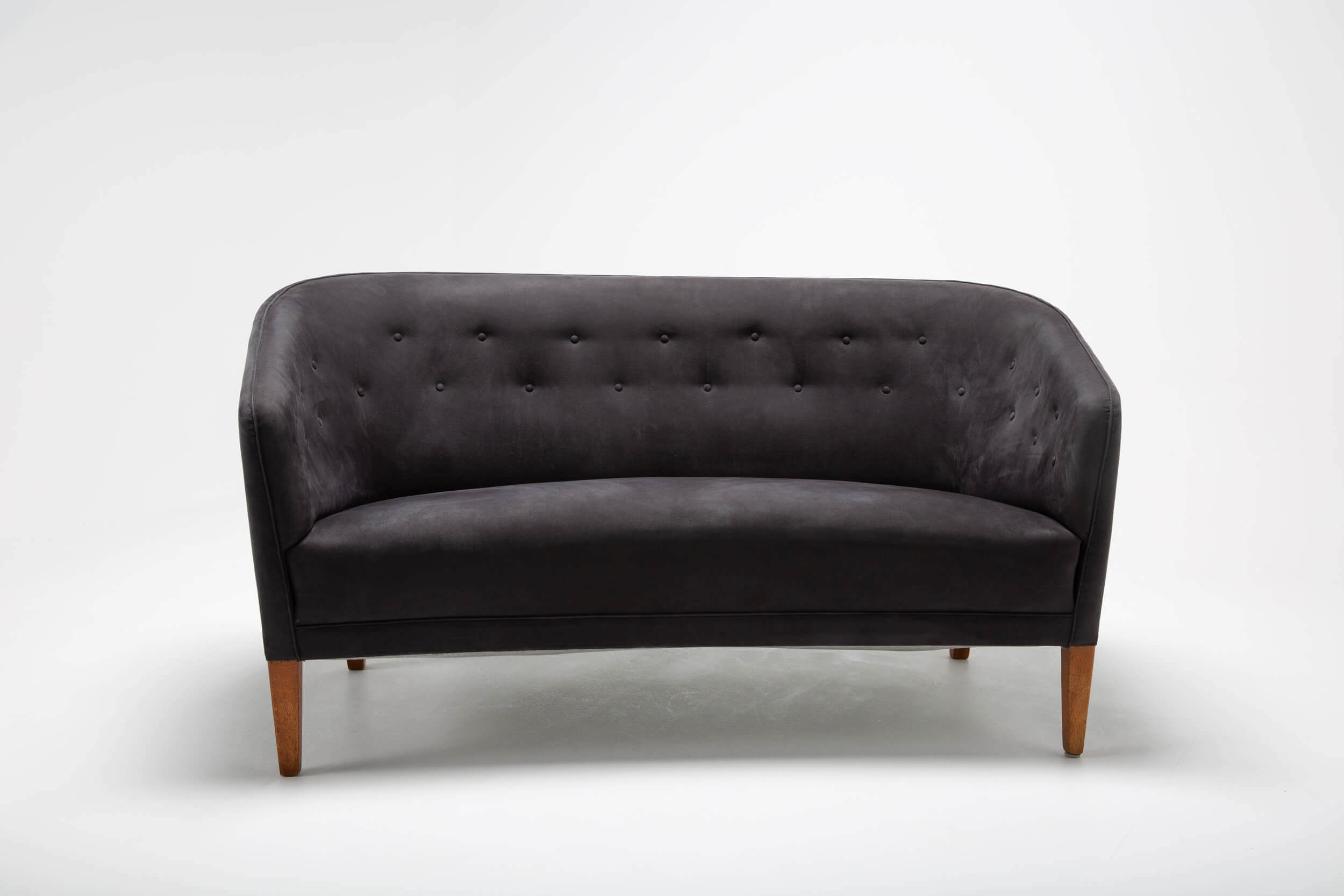 Beautiful by its simplicity, this midcentury modern, 2-seater sofa made of a neutral fabric is perfect in size for every interior. The elegantly shaped backside, in combination with the wooden legs, gives it an airy feel.
Danish builder and designer Ludvig Pontoppidan is known for his wide range of furniture designs. His signature shines through the slightly curved shapes and minimalistic approach. Following in the footsteps of his father, he learned his skills in the tradition of the long-running Danish cabinetmakers guild where he apprenticed for several years. In the 1960s, Pontoppidan and several other prominent Danish designers and builders participated in New York's Metropolitan Museum of Art exhibition entitled The Arts of Denmark, which proved a breakthrough showcase for many Danish designers, including Pontoppidan.
Condition
Good, shows signs of age on the fabric and wooden legs.
Dimensions
W150 x D78 X H80 cm
Origin
Denmark
Sale!