Pečeny vintage vases, Set of 3
František Pečeny for Huta Hermanowa - Sklo Union

Design: 1970-1975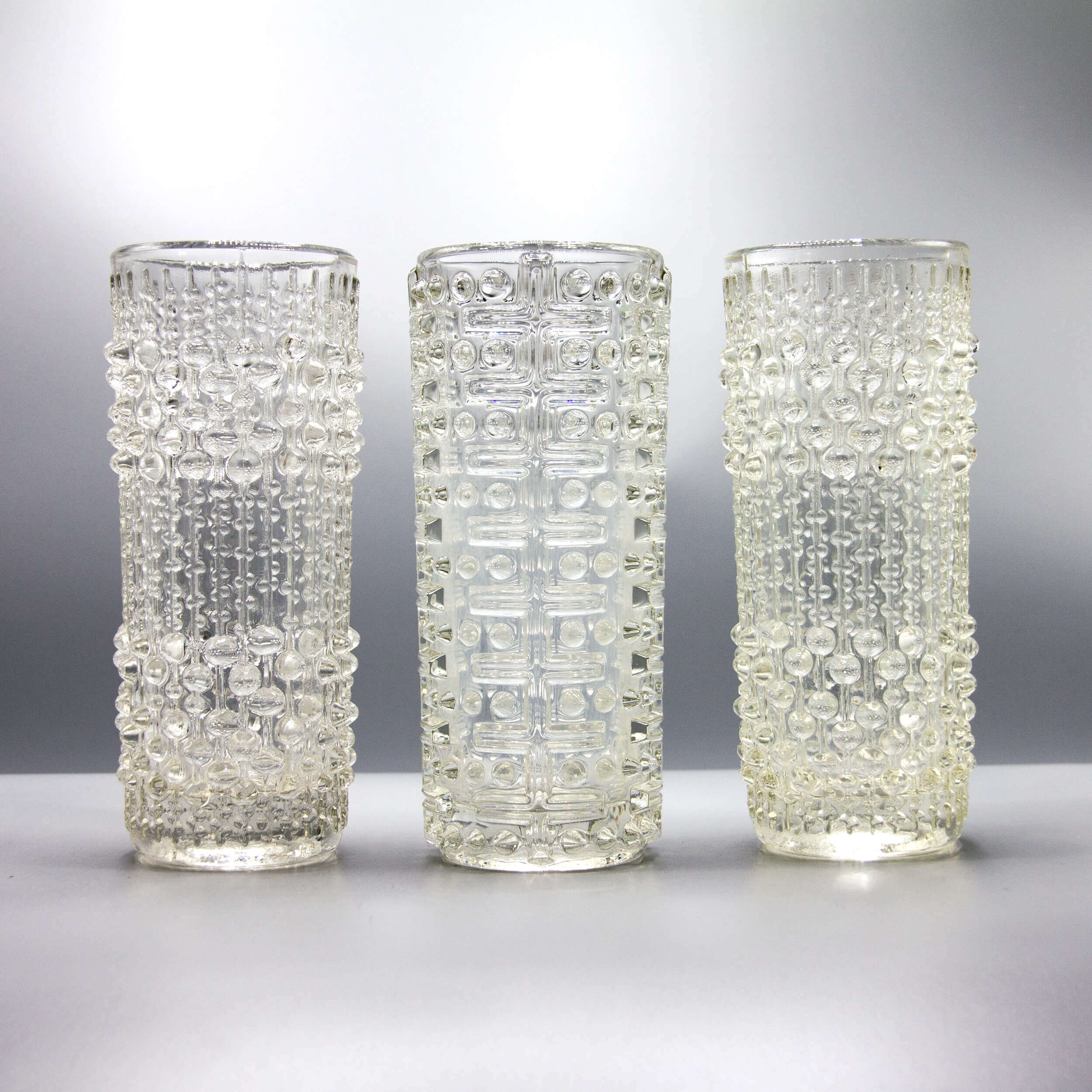 These vases are almost like time capsules of the modernist period. Very recognizable, and still loved in today's interiors. From the beginning, Pečeny tried to give artistic value to pressed glass, which would distinguish it from imitating cut glass. The designs are mostly characterized by the use of the glass surface and the creation of various patterns.
Registration/pattern numbers left and right vase: 20245 / center vase: 20211. Sold as a set of three vases.
František Pečeny belongs to the first generation of glassmakers, who started to work on pressed glass after the war. He studied at the School of Arts and Crafts in Prague. In 1947 he became an artist in Hermanova Hut, later Glass union.
Condition
Patina (water) consistent with age and use
Dimensions
Ø7 / 18 cm
Origin
Czech Republic
Material
Glass