Nya Flugan Armchairs attributed to Bröderna Andersson, Set of 2
Bröderna Andersson

Design: 1950s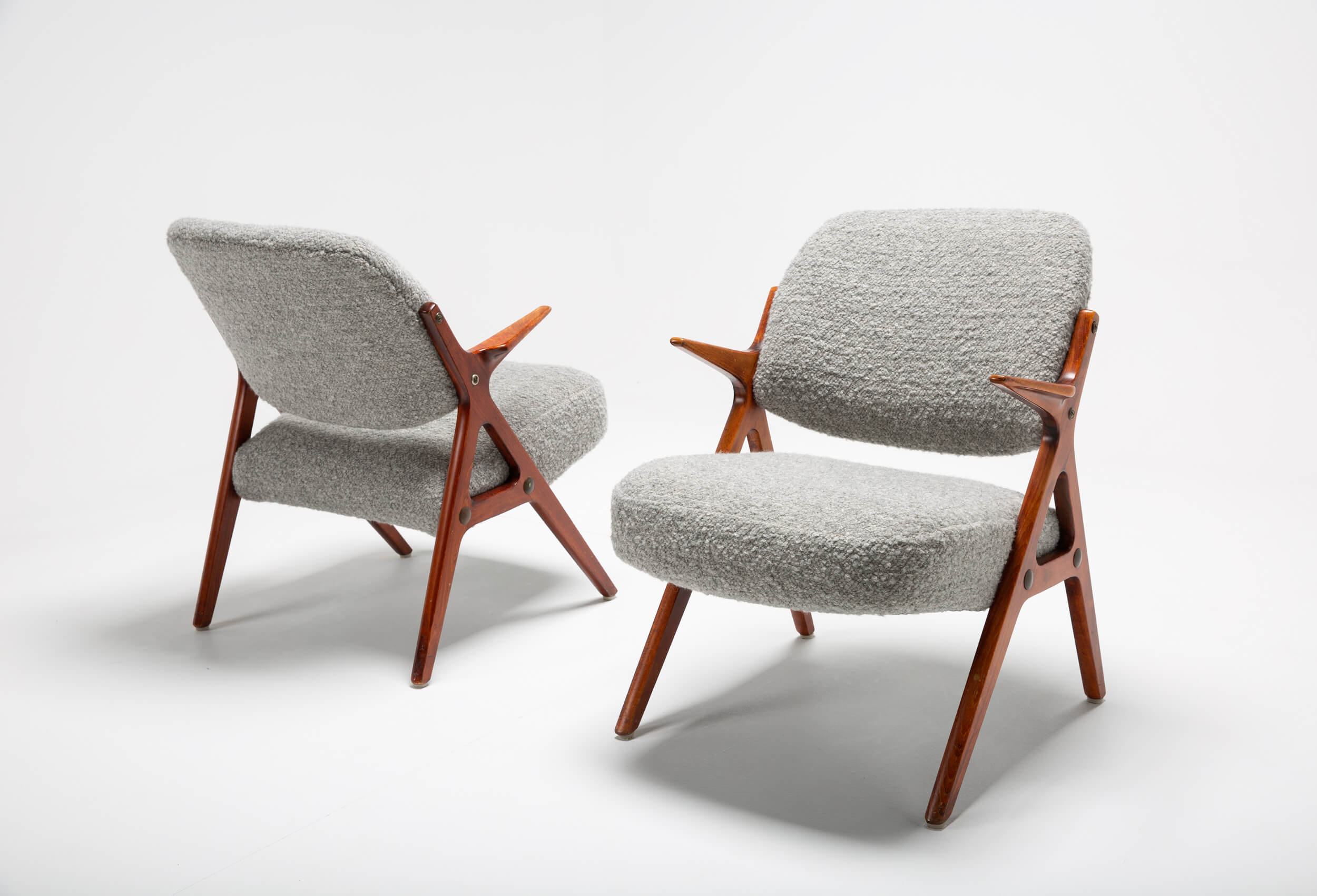 This set of vintage armchairs from Bröderna Andersson was designed in the 1950s. Like many Danish designs, they have clean and friendly shapes. The chairs are inspired by the more well-known Bengt Ruda chairs. This set is reupholstered in a rich heavy textural and irregular bouclé fabric by Dedar, containing only natural fibers (linen/virgin wool). The wood shows signs of aging, which we've intentionally left as part of its charm and original characteristic.
These chairs fit very well with the Teak Tray Table with Foldable frame by Hans Engholm and Svend Åge Willumsen for Fritz Hansen, 1950s (see picture).
Condition
Good, shows signs of age on the frame. All new upholstery.
Dimensions
W63 x D70 x H78 cm / Seat height: 43cm
Origin
Denmark
Fabric
Dedar (52% linen, 48% virgin wool) / Request a sample
Material
Wood