Model 71 Dining Chair by Eero Saarinen for Knoll, Set of 4
Eero Saarinen for Knoll International

Design: 1950 | Manufactured: 1970s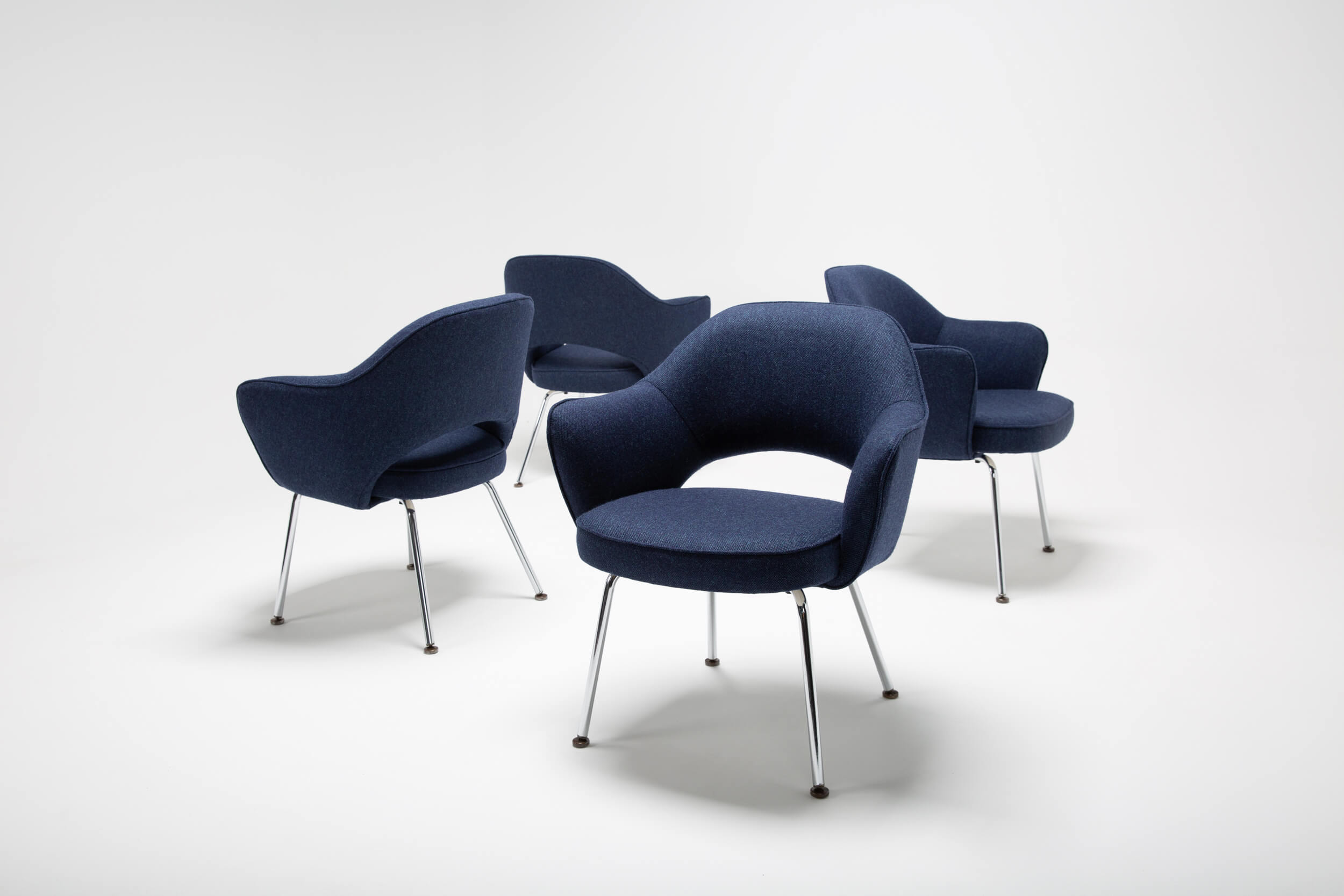 Who doesn't feel like a boss in this Saarinen-designed chair? For over 70 years, this piece (model 71) has been popular in executive board offices and residential interiors. This design instantly upgrades any dining room. All four are reupholstered in premium royal blue fabric by Bute with an all-new foam interior. The chair asks to be cuddled. Each has armrests, so you're assured of long and comfortable dinner parties.
Eero Saarinen was a Finnish-American architect and furniture designer best known for designing the now-called TWA Flight Center in New York City and the Womb Chair (designed in 1947). Knoll took all Saarinen chairs into production and became highly successful internationally.
Condition
Light wear on the chrome of the feet.
Dimensions
B68 x D60 x H78 / seat height 43
Origin
USA
Fabric
Bute / Request a sample
Material
100% new wool