"Jonte" pine stools by Gilbert Marklund for Furusnickarn AB, set of 2
Gilbert Marklund for Furusnickarn AB

Design: 1969 | Manufactured: 1970s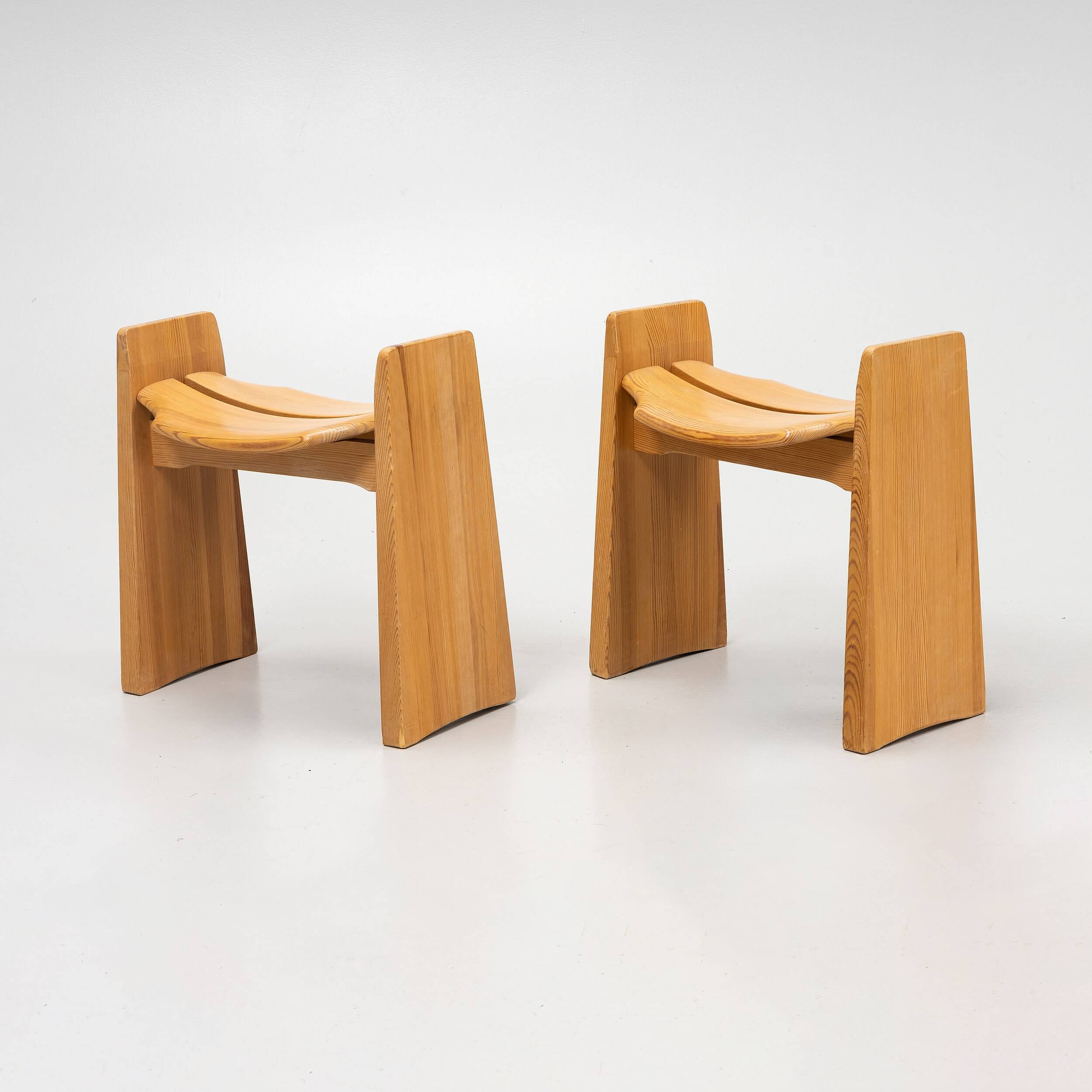 The "Jonte" stools designed by Gilbert Marklund are a perfect blend of simplicity, clever construction, and exquisite craftsmanship. These comfortable stools have a symmetrical shape that adds a statement to any living room.
Scandinavian furniture design is known for its minimalism, simplicity, and functionality. It emerged in the 1950s and 1960s in Denmark, Sweden, Norway, Finland, and Iceland, and has since become popular all over the world. The design style emphasizes clean lines, natural materials, and practicality, with a focus on creating furniture that is both beautiful and functional. Scandinavian designers are also known for their attention to detail, craftsmanship, and use of sustainable materials. This design style continues to inspire contemporary designers and homeowners alike, who appreciate the timeless elegance and practicality of Scandinavian furniture.
This piece has an attribution mark.
Condition
Good, shows signs of age
Dimensions
B48 x D28 x H49 / Seat height 37
Origin
Sweden
Material
Pine wood