"Band" wall lamps by Peter Celsing for Falkenbergs Belysning, set of 2
Peter Celsing for Falkenbergs Belysning

Design: 1960-1970 | Manufactured: 1960s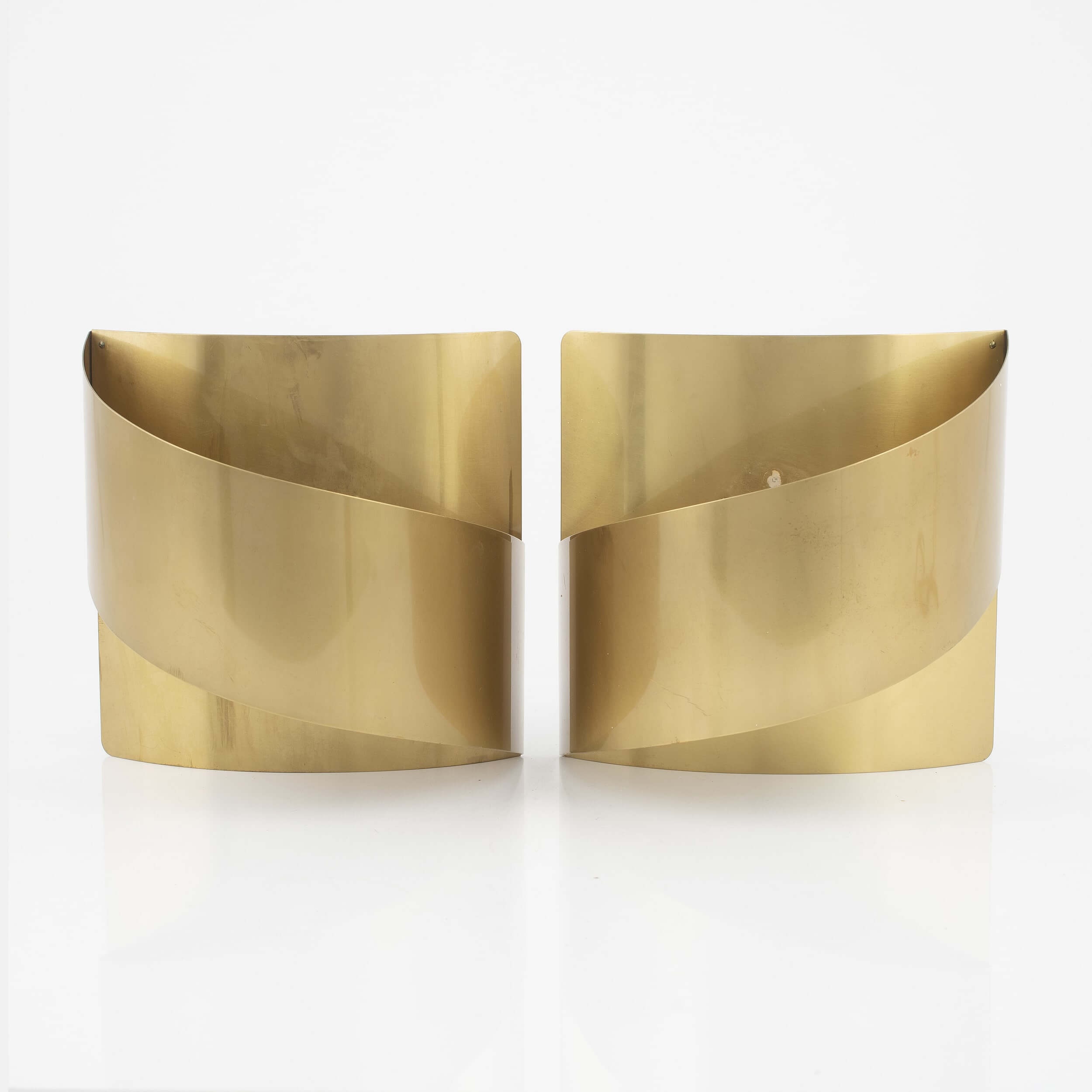 These stunning wall-mounted lamps were crafted by Falkenberg in Sweden and designed by Peter Celsing during the 1960s. The lamps' curved form creates a beautiful interplay of light and shadow on the wall when lit, lending a touch of elegance to any space.
Peter Celsing was a well-known Swedish architect who gained fame for his objective and brutalist approach to architecture. He believed buildings should serve their purpose and be functional, and their simplicity and clean lines often characterized his designs. Despite his preference for a minimalist aesthetic, he also had a talent for creating beautiful and striking structures. His reputation as an architect has endured, and he remains an essential figure in Swedish architecture.
This piece has an attribution mark.
Condition
Good, signs of age
Dimensions
W20 / D15 / H20 cm
Origin
Sweden
Material
Brass